Features and Benefits
Goal and Fitness Tracking
Set goals, take progress photos, and track your weight. Sync to your fitness tracker to track burned calories and physical activity.
Nutrition and Meal Tracking
Explore the fully integrated Isagenix Product Guide. Search and import popular meals, restaurant chains, and brands to more accurately track nutrition consumption.
Order Management
Shop and order Isagenix products with just a few clicks. Set and adjust your Subscription Reward program so you never miss a day of your system.
Coaching Community
Connect with your Enrolling Sponsor and anyone who joins Isagenix through you! Share and receive tips, support, recipes, and more on your activity feed. Discover how your team members are doing on their journey toward their goals.
IsaBody Challenge Registration
Register for and participate in the IsaBody Challenge®. Record your progress, tap into the power of the IsaBody® community, and receive the accountability you need all in the app!
Share Isagenix
As an Associate, you can now share Isagenix with potential Customers inside the IsaLife™ app! In less than two minutes, your potential Customer can create their Isagenix account and both their initial order and Subscription Reward (previously called Autoship) based on your recommendations!
Share recommended products with potential Customers.
Your potential Customer completes their enrollment on a mobile-friendly website.
Track their progress directly in the IsaLife app.
Receive updates and notifications on your potential Customer's enrollment.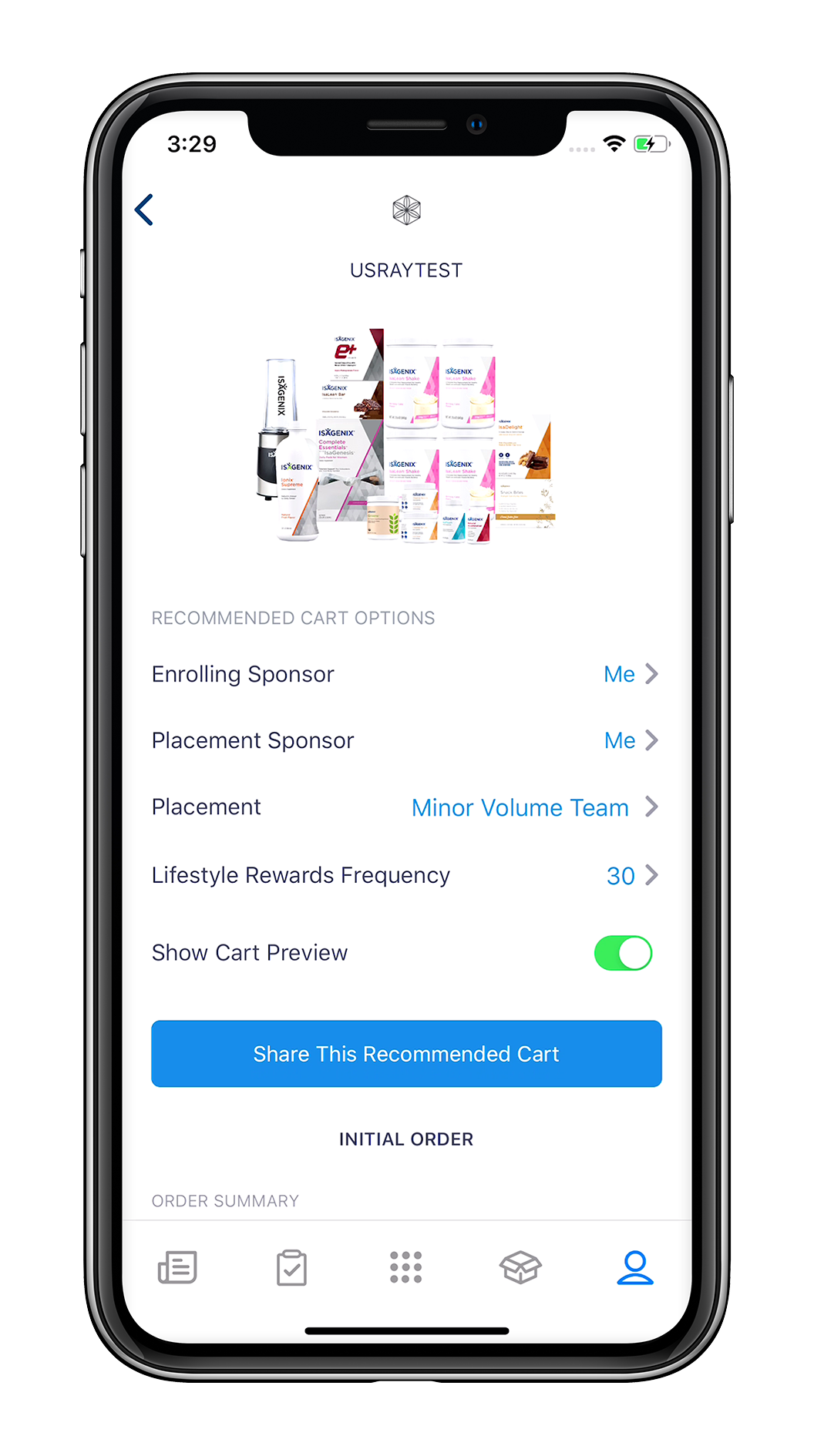 Frequently Asked Questions